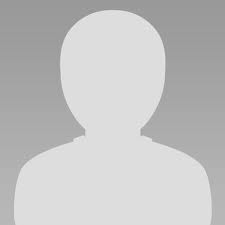 Expert in job
Not Specified
Expert Skills
Mainframe Technology, Client Server Technology, Project Management , Application development & Support, DB2, Cobol, CICS / JCL/TELON
Expert Brief Profile
Have Bachelor's degree in Computer Science Engineering from Mysore University.I have experience in working on systems as diverse as Insurance, Finance, Banking, Relocation management system and Manufacturing . My technical expertise includes both IBM Mainframe and Client-Server platforms. The Managerial responsibilities undertaken by me includes All areas of Project management, Large Account Management, Project Delivery management, Onsite Coordination, People management , Customer interaction , Theatre support management, Product Pricing function , responsible for offshore delivery and Pre-sale support. My experience in the software development includes requirement Analysis, Software Project Effort Estimations, Functional Design , Detailed Design, Program Development, Testing, Quality Assurance, System Implementation. Experience in deriving Maintenance Prices for products.
Expert Detail Profile
- Expert in Application Development, Support & Maintenance, Application Services, Production Support, Migration Projects, Enhancements, Product pricing function, involving various areas of IBM Mainframe technology , Client server technology . - Key Domain experience includes working with fortune 500 companies in Banking and Insurance, Manufacturing (Aerospace and Automobile), Transportation (Claims, Relocation Management and Mortgage). - Worked in Unisys Corp, Managed Pricing function, Customer Support Management & Delivery projects. - Worked as PM in Perot Systems. Managed a team of 30 subordinates for Mainframe and Client server Production Support and maintenance for the US Client. Sphere of duties included Project management, client/onsite interaction, offshore project execution, management / client reporting, responsible for all deliverable from offshore and to ensure that all the quality process are followed in the project execution. - In Command SW Company, I have Performed Project management, preparation of Estimation, Client interaction and was responsible for all offshore deliverables for the various Clients.