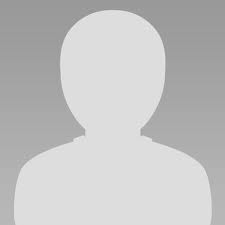 Expert in job
Not Specified
Expert Skills
Test Automation, Test Management, Selenium, Unified Functional Testing, Load Runner, JMeter, Quality Centre, Dynatrace
Expert Brief Profile
I have over 16+ years of experience in Test/ Program Management, Test Automation, Performance Engineering and pre-sales with solution engineering. I have published IEEE conference papers. I have two patents at disclosure and filing stages.
Expert Detail Profile
T. SRINIVAS SHENOY Mobile: +91-7899075471/8277719061 E-Mail: ts_shenoy@yahoo.com / ts.shenoy@gmail.com Job Objective: Aspiring to become one of the best contributing leader and manager to a test organization to achieve the highest test business goals Executive Summary ________________________________________ • A techno-managerial professional with Over 16 years of comprehensive experience in Project, Test Management, Testing and Quality Assurance; strong exposure in driving business effectiveness in team. • Comprehensive understanding of Project and Test Management Life Cycle including project planning, scheduling & negotiations with the client for service level agreements / terms, project progress monitoring and delivery as per quality, time and budgetary norms; expertise in execution of Transition Projects and Migration Projects in Energy & Utilities Domain. • Expertise of testing software from inception, requirement specifications, planning, designing, configuration management, release management & documentation to roll out and post production support. • Proficient in managing widely-divergent, simultaneously occurring testing projects within agreed timelines; adept in Manual and Automation, Testing; also well versed with Installation Testing. • Strong exposure in developing, consulting, assessing, improving & tailoring test methodologies / processes, test automation frameworks/approaches, reducing costs and effectively managing timelines & resources. • Deployed effective & efficient testing controls, sufficient verification & validation processes, emphasizing on early engagement of testing including test automation/optimization in SDLC processes to bring a significant benefit from testing value chain. • Change Agent & Problem Solver with a passion for technology; set up offshore teams and also managed large accounts. Career Record Since Mar'12- Mar 16 with MIMOS Berhad, Kuala Lumpur as Staff Engineer Aug'06 – Mar 12 with Logica Pvt. Ltd., Bangalore as Test Manager May'03 – Aug'06 with FCG Software Services, Bangalore as Test Lead Jan'03 – May'03 with Compusol Software, Bangalore as Test Engineer Oct'99 – Dec'02 with iNabling Tech Pvt. Ltd., Bangalore as Member – Testing SKILL SET Project Management • Spearheading complete portfolio of projects including planning and execution of programs; providing inputs on the project strategy, resources, policies and major issue resolutions. • Analysing the basic requirements of the project and reviewed all the project proposals; mapping requirements of manpower/materials resources; ensuring cost effective availability as per schedule. • Monitoring project progress and outstanding issues; guiding teams technically ensuring the quality and timeliness of the deliverables; managing people, average cost of labor, farming, etc.; reporting on the project's progress and escalate issues. Test Management • Developing various Testing/Automation Frameworks, Test Strategy, estimation and Test Plan; defining the metrics and measurements model for the testing/automation innovation through-put project. • Creating Scenarios, Test Scripts, Test Data, Requirement Traceability Matrix and Peer Reviews of Test Deliverables; providing testing solutions to various enterprises by understanding business & IT strategy and then by aligning to them. • Designing metrics and providing estimations for Beta & GA releases. Quality Assurance • Supervising the quality (functional, usability and performance) of all deliveries made by the offshore team and meeting all the goals of the Test Function with quality & cost parameters. • Developing project quality management plan including fault finding rate, schedule variance, effort variance and review efficiency; providing scope, resource and time estimates for projects. • Managing Defect Lifecycle including Defect Creation, Defect Tracking and Root Cause Analysis of the defects; participating in CMMi 5 assessment for the project and preparing QA test status. Team Management • Leading, mentoring & monitoring the performance of team members for meeting of individual & group targets • Assisting teams for setting up test environment for testing the product; reviewing test cases so that they confirm to the design in the DDS Documents. • Setting achievable goals / targets for the team members; conducting performance appraisal's for the team. SIGNIFICANT CONTRIBUTIONS Logica Pvt. Ltd. • Return on investment on automation project is about 242.5% ROI Net Savings:2548900 NOK, Automation tool cost reduction by effective negotiation and reduced the onsite travel • With Effective test strategy ensured many testing types and exhaustive test coverage, suggested many Change requests and got it approved and incorporated in the application • Build the Automation COE in multiple organization • Based on the effective test delivery the product testing services is increased to clients integration testing services and clients testing services • Contributed significantly as part of MTS Strategic team for Managing people, Average cost labour etc.. AWARDS/APPRECIATIONS • Received Gold Award from Logica in Sep 2011 • Recognised as Best Automation Analyst for the year 2006-07 by Logica. • Won LoRE Technical & Process Innovation Award during July 2007 – June 2008 from Logica. • Received QRS Award in First Quarter of 2005 from FCG India. • Attained Trainer Award for the year 2003-04 from FCG India. • Received Certificate of Recognition Towards Process Definition and Tool Definition in Testing Services in July 2004 from FCG India. • Attained Certificate of Appreciation as Functional Area Representative in achieving CMMI Level 5 in Oct 2004 from FCG India. ARTICLES/PAPERS SUBMITTED • An Adaptive Framework for Web Services Testing Automation Using JMeter, The 2014 7th IEEE International Conference on Service Oriented Computing and Applications (SOCA) Matsue, Japan, http://ieeexplore.ieee.org/stamp/stamp.jsp?tp=&arnumber=6978631 • A Multi-Dimensional Testing Approach for an ESB, International Journal of Software Engineering and Technology http://se.fc.utm.my/ijset/index.php/ijset/article/view/18 • An Approach to ESB Testing (The 7th Malaysian Software Engineering Conference (MySEC 2013)) • Basics of Test Consulting Services http://www.stickyminds.com/s.asp?F=S16771_ART_2 . • Benefits of Independent Verification and Validation Services. • Setting up Testing Practice Center. Refer to Annexure for Projects Executed Technical Purview Primary Skills : Project/Test Management for Product and Application Testing both Manual, Automated Testing and Performance Engineering Operating Systems : UNIX/Linux, Solaris, Windows NT/XP/2003 Automation Tools : QTP, TestPartner, Rational Suite TestStudio, WinRunner, Selenium Test Management Tools : Quality Centre, Test Director Performance Test Tools : LoadRunner, OpenSTA, JMeter Application Performance Monitoring Tools: Dynatrace, AppDynamics, Application Manager Defect Tracking Tools : PVCS, JIRA Other Tools : Insure++, Code Wizard, JTEST Languages : Java, C, SQL Database : Oracle 10, SQL Server Application Servers : Weblogic and Tomcat Deployments Education • MBA (Marketing) from Madurai Kamaraj University in 2012. • M.Sc. (Computer Science) from University of Mysore in 1999. • B.Sc. (Computer Science) from JSS College, University of Mysore in 1997.