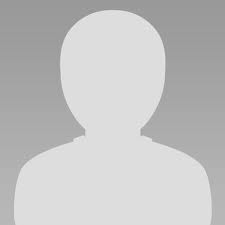 Expert in job
Delivery: o Estimation and Release Planning. o Risk Identification and Risk Analysis. o Test Planning and Tracking.  Understanding business requirements, and developing tests from Functional specifications/ Use cases. This includes discussions with the product owners located in different geographical locations. Getting all of them on the same page to resolve the queries.  Creating Test Plan and performing Risk analysis.  Creating Release Task in Project Management Tool and Assigning & Allocating these tasks to the Team Member's.  Preparation of Test cases for Manual Testing (Quality Center).  Generated automated test scripts for functional and regression testing using Selenium Web Driver.  Involved in developing Test NG Annotation and Assertion.  Post test execution, evaluating the results and discussing the observations/ recommendations with the stake holders.  Reviewing tests developed by other team members.  Ensuring the test environment readiness and availability of Test data.  Tracking defects in Defect Management System.(Internal Tool) o Presenting QA Reports (Sign off) to the Management and to the Business. o Defect Triaging. o Performance Assessment – in terms of latency, stress and load conditions for individual components. Management: o Business and Stakeholders management. o Co-coordinating with various stakeholders (Business/ client connectivity team, developers and product owners, project managers and other contributors) and resolving any issues. o Capability building - Developing mentoring plan and ensuring trainings for the individual team members. o Team building – Mentoring, Training, planning and resource acquisition. o Process Improvement:  Recommending Process improvements and ensuring process adherence. o Creating and Presenting SMR (Senior Management Review) with Management. o Responsible for dashboard preparation every month and publishing to Senior Management Team. This activity includes preparation of metrics like Utilization, Productivity, Quality Measures etc. o Dashboard report to senior management i.e. billing efficiency, Risk reports, Query Log, Training Plan etc. o Manages Career Path/training for team through Monthly implementation of Training plan to increase the quality of work done by team. o Resource management, Risk management through various metrics like risk register, query log etc. o Responsible for Day to day project management activity. o Member of Interview panel and skill data.
Expert Skills
Manual Testing, Automation Testing, Selenium Web Driver, Test Management, Test Planning, Test Esitmation, Test Consulting
Expert Brief Profile
I\'m PMP certified professional having around 10+ years of experience in Testing which includes 5+ years of experience in managing and leading Automation/Manual Test Teams. I have attached my resume for your reference and would be glad to answer your queries,
Expert Detail Profile
• Quality Assurance Professional with more than 10 years of experience in Client Requirement analysis, Software Testing (Manual & Automation), Validating Application Software, Certification Testing, Web Services Testing, Project Management and Technology & Service Management. • More than 5+ year's hands on working experience as Lead/Manager - Software Test/QA (setting up team from scratch to handling a team of 15-20 people). • 6 years of experience in Test Management, Test Strategy, Test planning, Test Estimation and Project Execution • 6 years of testing experience in the BFS (Banking & Financial Services) domain spanning Core Banking, Payments and Business Online Banking. • Expertise in all Phases of testing – Unit, System, System Integration and User Acceptance Testing. • 5+ years of experience in Test Automation using QTP & Selenium Web Driver. Knowledge in developing POM and Data Driven Automation Frameworks for Web based applications. • 2+ Years of experience in Performance & Volume Testing using Perl Scripts and Load Runner. • Extensively worked on onshore-offshore model with multiple project deliveries in software testing and management. • Good knowledge of internal & External Audit processes viz Quality audits (SDLC and Full QPI) and also actively participated with Quality Management Group for Bank Solution Business Group CMMI L3 Certification & Deloitte Product Audits. • Expertise in end-to-end Test Management using Quality Centre. • Experience in preparing management reporting dashboards, Project Health Check Metrics and Status Reporting. • Management of testing resources by mapping their competencies and strategizing Competency Development plan for them. Planning and organizing Knowledge sharing sessions, team coordination and building synergy. • Excellent Understanding of Software Development Life Cycle, Testing Life Cycle and Test Methodology.