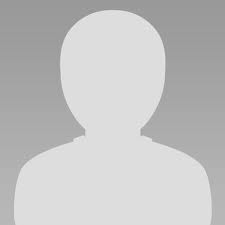 Expert in job
Not Specified
Expert Skills
Talent Acquisition, Recruitent, Vendor management, Team Management, Operations and MIS, Technical Recruitment
Expert Brief Profile
As a talent acquisition specialist or manager devises strategy and recruitment process, as well as actual execution of the sourcing or recruiting campaign. This involved not only in finding and screening candidates, but developing the corporate policy for talent bench-marking, talent assessment, and interviewing policies. Typical Duties: Work with internal teams and hiring managers to assist with recruitment efforts. Assist with both external and internal hiring efforts (internal recruitment meaning assessment of employees for different or more senior roles.) Develop recruitment strategy. This may include job posting optimization, recruiting marketing channel development, job board procurement, digital and non-digital employment marketing, comprehensive recruitment campaign planning, talent planning, etc… Identify and source appropriate talent for current open roles within the organization Identify future talent needs and proactively recruiting and sourcing; develop talent pool or social engagements. Manage the recruitment process and life-cycle, including initial assessments, interviews, and offers. Counsel the candidate on corporate benefits, salary, and corporate environment. Provide recruitment counsel and guidance to hiring managers and HR professionals with hiring and employment data. May develop specialized or competitive intelligence and research in regards to talent development or retention. Use social media, job boards, Internet sourcing, and other technical means to source candidates for open jobs. Develop college recruiting programs Manage and guide development of corporate employment resource Participate in employment events, such as career fairs Use sophisticated applicant tracking systems and other recruiting software and CRM system to track applicants through the selection phase through to on-boarding. Develop relationships with third party recruitment agencies and staffing firms and manage the procurement and measurement process.
Expert Detail Profile
Professional Experience: Human Resource Professional with 7+ years of rich experience in HR- Talent Acquisition and corporate relation. Key Deliverables: • Setting up recruitment process. • Ability to work directly with hiring managers to understand their skills/recruiting requirements and strategies and to review qualified candidates. • Managing end to end Recruitment as per process, sourcing to closure. • Formulating specific job descriptions ; ensuring TAT well within SLA ; build healthy pipeline ;coordinate with business heads on the final interview. • Fulfillment of resource requirements as per the outlined manpower budgets as well as back fills. • Vendor Management - relationship handling, payouts and communication. • Hiring from premium institute. Campus Recruitment: • Campus Hiring / Campus Recruitment for Mass or Bulk Hiring. • Maintaining Corporate Relations with various institutes and their placement heads at all locations across India. • Tie up with top notch institutes IIT/IIM/BITS/VJTI etc. Team Management: • Handling a team of 2 members - Sr. Executive and Asst. Mgr. - Talent Acquisition. • Guiding and Mentoring the team in the job requirement, completing the job requirement and closures as per TAT. • Talent Retention / Employee Engagement • Grievance handling by ensuring timely feedback and liaising with the concerned department/person. Operations and MIS: • Maintaining MIS Dashboard Reports - Recruitment Trackers, Hiring Budget Trackers , Hiring Cost Sheets etc. • Joining Updates and MIS for Campuses. • Maintaining and sharing various reports to the management for Reward and Recognition. On-boarding & Induction: • Induction of new employees to the company, familiarizing them with HR policies, Management Team, HRMS etc. • Educating all employees on HR processes.