BookMyInterview.in has tie-up with following companies to recommend suitable candidates:
Crestech Software Systems
http://www.crestechglobal.com/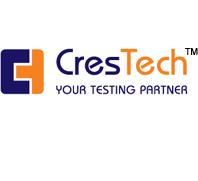 CresTech is a renowned Software Testing Company providing independent software testing services to its clients. We have appointed an expert team of test engineers to provide functional, automation, security, performance testing services on web, desktop as well as mobile applications.
The specialties that set us apart from our competitor Software Testing Companies is implementation of end to end technology, powered by latest software application testing methodologies. Our software testing outsourcing solutions empower our clients to enjoy cutting edge solutions by enabling their internal teams with effective knowledge & methodologies.
CresTech is one Software Testing Company that focuses on providing Quality Management solutions to its clients. We work closely with our clients accomplish their Software Quality Management Goals successfully.
We specialize in providing custom solutions to attain functional as well as non-functional validation for software products. We are an Innovation driven company and have developed many path-breaking IPs to bring efficiency and cost saving to our customer engagements.
CresTech started as Software Testing Company with clear intention to serve quality based testing solutions. We have partnered with our corporate clients provide customized, unique, cost-effective Testing Solutions with globally Renowned Experts and a Team of highly Passionate and certified testers.
Our dedication to serve you with quality and cost effectiveness makes us stand tall amongst other Software Testing Companies.
Armor5, Inc.
http://www.armor5.com/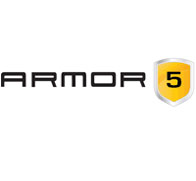 About Armor5...
Who We Are:
Armor5, Inc. is a cloud service provider that's solving the problem of secure mobile access to enterprise data and applications in a new way. We offer the only zero touch, 100% cloud-based solution that enables access to a company's network, virtualizes enterprise data and applications, and provisions secure and compliant access for every end user. Armor5 protects enterprise resources when accessed from any device.
Our Vision:
Armor5's vision is to build extremely powerful cloud-based services that are radically simple to use and greatly improve user productivity at enterprises worldwide. We build technologies that dramatically reduce obstacles to productivity that arise from security and compliance constraints. We aspire to deliver innovation in every part of our company, to lead with trust and authenticity, and to always put our best foot forward!
Our History:
Armor5 was founded in 2012 by former executives from Adobe, Motorola and Yahoo. The company is privately held and backed by leading startup investors. We control critical domain IP with patent pending technology. Armor5 targets enterprises, cloud solution providers or any organization struggling to secure network access for mobile users.
NAGARRO
http://www.nagarro.com/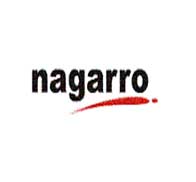 About
"Nagarro brings an unexpected level of insight and creativity to each project. Nagarro has impressed us with the ability to translate our big picture concepts into concrete deliverables that address our core business needs."
Since 1996, Nagarro has been attracting the software industry's brightest minds to work on our customers' most strategic technology challenges. Nagarro's original founders, who continue to lead the company, have grown Nagarro into a global leader with more than 1,000 employees serving hundreds of customers worldwide.
What makes Nagarro a great place to work?

Highly challenging projects
World-class customers
Award-winning HR practices
Competitive salary and benefits
Intellectually vibrant workplace
Personalized mentoring
Emphasis on employee recognition
Shared passion for customer success